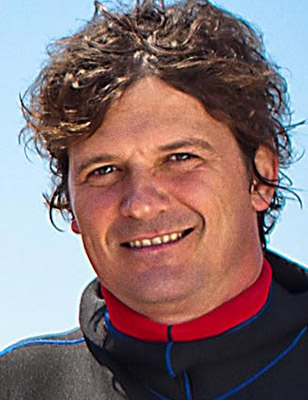 Oceaneye Sweden is founded by Eric Börjeson FSF, Director of photography and equipment designer specialised in high-end underwater film.
Based in Stockholm, Eric Börjeson has more than 25 years experience shooting drama, commercials and documentaries worldwide for theaters and TV on 35 mm film & Digital cinema video. With Oceaneye Sweden, Eric has developed the worlds most efficient housing system for underwater fiction and commercials. Arri Alexa LF & SXT, Alexa Mini LF & Alexa Mini, Arri Amira, Red Monstro, Helium & Dragon, Sony Venice, F55 & F5, Phantom Flex 4K, 2K & Miro with an almost infinite amount of lenses up to large zooms fits into the housings. The Oceaneye system is also the first to integrate hardwired divers communication to surface. New for this year, two underwater housings for Arri 435 film cameras, the first ever to combine precise remote lens settings with HD-video assist.
Sometimes underwater film shoots goes deeper than divers. For this Oceaneye Sweden has developed a series of camera housings and light systems for ROV remote operated deep water film making down to 1000 msw.